Case Study
Automated Patent Drafting
See how Patent Theory saves attorneys' time through auto-generating patent drafts.
Challenge
A patent attorney will typically spend 10-30 hours on a patent application draft. Some of the work isn't exactly pleasant: tedious copy-pasting, manually adjusting verb tenses, checking a vs. the, or drawing the same basic diagrams over and over again.
This process is expensive for a client, but it's also absolutely essential that it be completed flawlessly as a client's IP protection depends entirely on the tiny nuances of the patent language, and a single mistake can potentially ruin a business. San Francisco-based patent drafting company Patent Theory had the idea to create the perfect tool for this process, and we at Bohemian AI provided our support and skills to help make it happen.
Solution
Patent Theory's AutoDraft is a result of Bohemian AI's technical mastery and Patent Theory's deep IP expertise banding together to create a remarkable legal-tech product. AutoDraft is a hybrid application leveraging both machine learning and rule-based NLP mechanisms to achieve the right balance between flexibility and rigidity.
Results
A first draft can be created in minutes instead of hours
Typical errors are reduced to zero thanks to full automation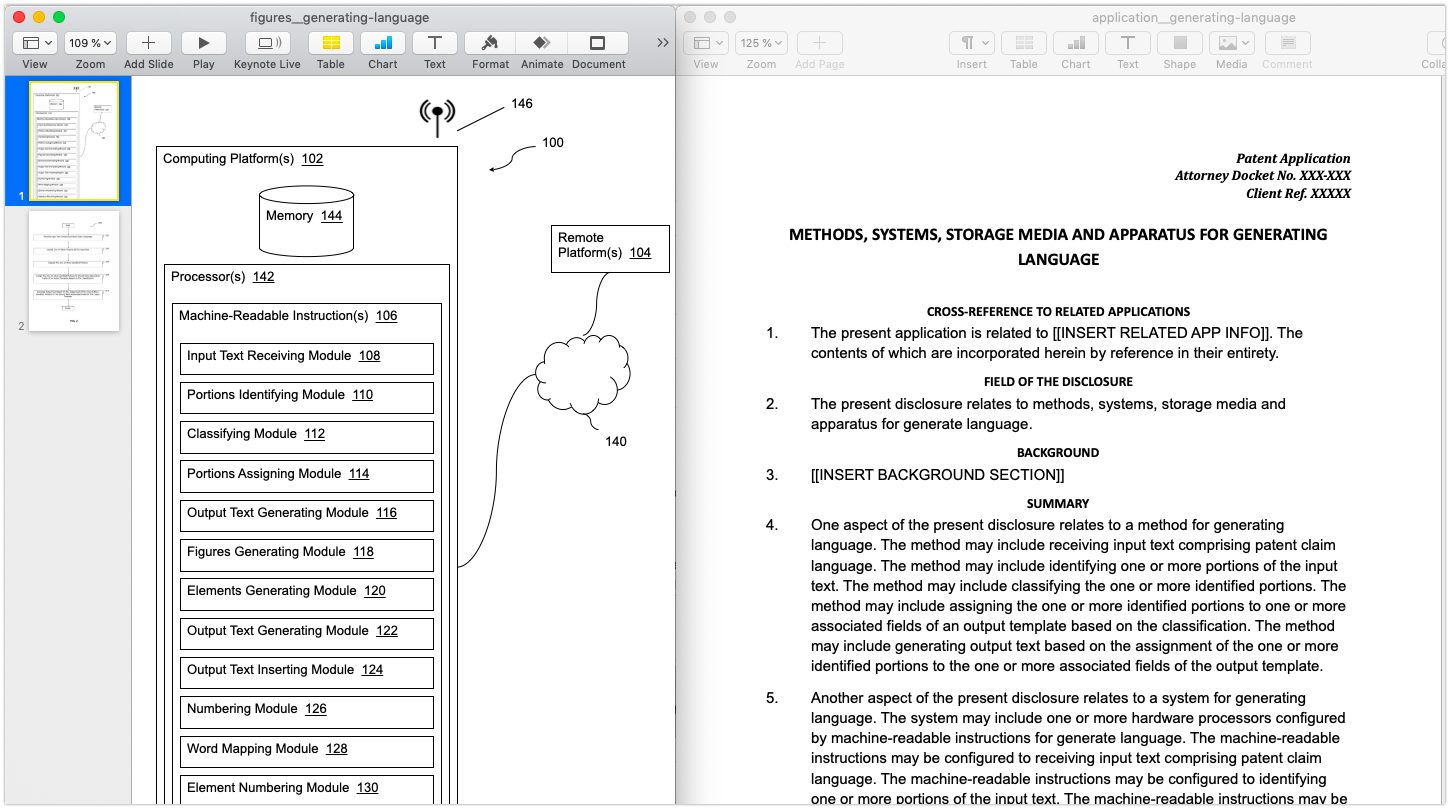 Features
Interactive auto-draft form
Generating both text (Word) and figures (PowerPoint)
Customizable boilerplate language to match each attorney's unique style