Case Study
Generating Articles From Time Series Data
We turn data into natural language stories with our flexible NLG system.
Challenge
In a crowded digital content marketplace, it is difficult and/or expensive for data-driven businesses to attract SEO traffic because they produce very little "original content". Two clients approached us independently at the same time with this very problem - a Spanish deal aggregator and a U.S.-based cryptocurrency portal.
Solution
We created Graphomania, a NLG system that uncovers stories hidden in time series data and tells them in the form of natural language summaries. It can generate hundreds of such stories per second and requires no human maintenance.
System Architecture
Input Data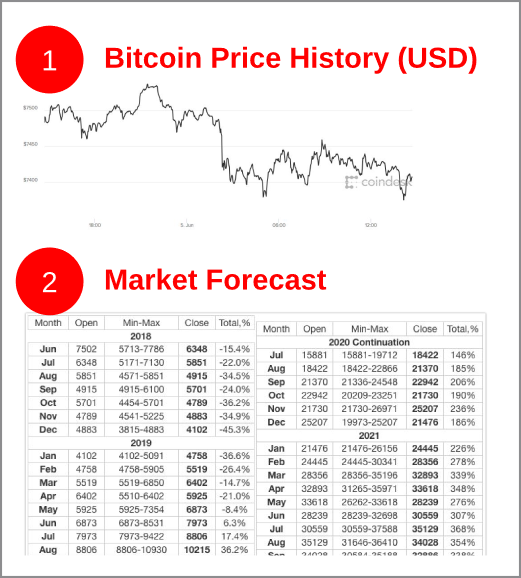 Example Summary
BTC Stabilized Around $750
After the steep fall of last month, Bitcoin price has stabilized around $7,500 this week. Today's maximum was $7,536.62 with the market cap of $0.127T before a minor correction appeared around 2:00 AM UTC. Since then, BTC was traded for approximately $7,450 and closed the day even lower, at $7,437.43, with -1.11% day-over-day drop.
According to LongForecast, it is still not the best time to buy for long-term traders as Bitcoin price is projected to fall even more until May next year, when it's expected to gain traction again.

Time Series Analysis
Advanced analysis of time series data: trends, peaks, events. This part of the system can be optionally extended by domain-specific plugins.

Smart Templates
Simple-to-use natural language templates with if/then branching and synonymic enrichment to ensure maximum variation of the generated content.

Timex Engine
Unique time expression engine that generates the most appropriate expression based on the story context.
5000+
summaries
generated every day as of June 2018
221%
organic traffic increase
on average after integrating Graphomania