Eduardo Cerna, Aug. 12, 2019
Microsoft makes a hologram of you speaking foreign languages, machine learning makes it easier to detect autism and more...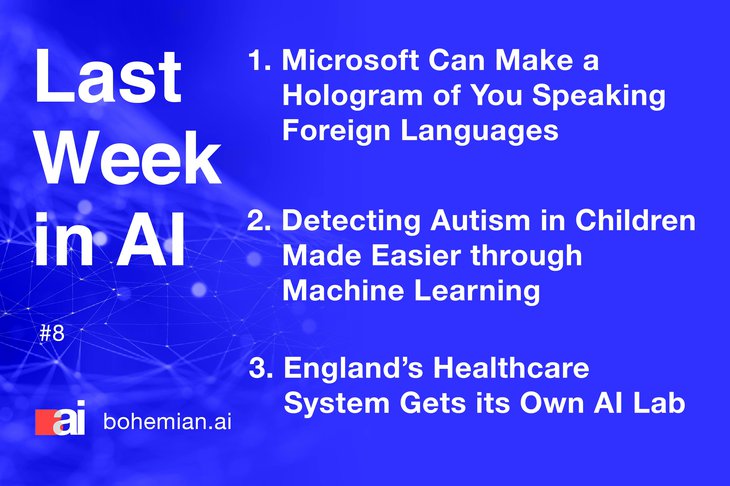 England's Healthcare System Gets its Own AI Lab
According to England's Health Secretary, Matt Hancock, AI has "enormous power" to improve care, save lives and ensure doctors get more time with patients. AI has already shown its potential for aiding in detecting life-threatening diseases and this new AI lab will help to bring its capabilities to more patients.
Read more at: BBC News
Detecting Autism in Children Made Easier through Machine Learning
Researchers at Duke University created a mobile app which relies on computer vision and machine learning capabilities in order to make a more accurate early screening of autism in children. The app analyses facial expressions and the child's gaze to detect behaviors usually associated with autism.
Read more at: WIRED


Microsoft Can Make a Hologram of You Speaking a Foreign Language
Using its Azure AI technologies and neural text-to-speech, Microsoft unveiled it can create a hologram of a person speaking a foreign language using the person's voice features to make it sound like the person is actually speaking it.
Read more at: The Verge