Eduardo Cerna, May 11, 2020
France monitors mask usage using AI, human-inspired AI learning proves effective and more...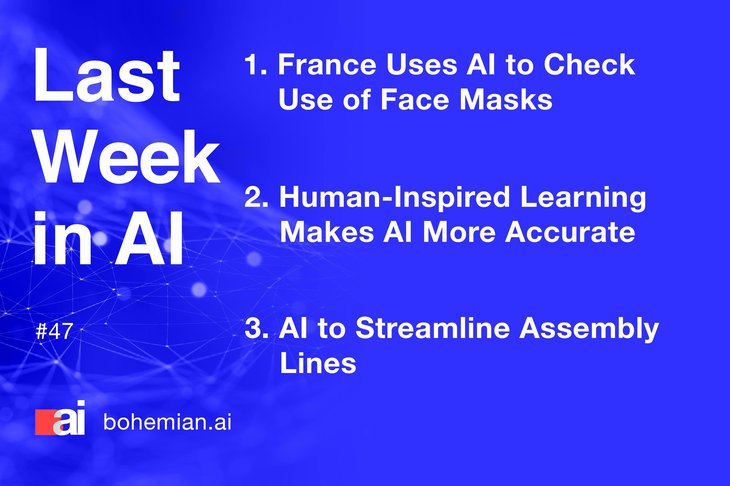 France Uses AI to Check Use of Face Masks
The security cameras of the Paris metro system are getting upgraded with new AI tools to check whether people are wearing face masks or not. However, the system will not identify nor punish individuals not wearing masks but rather will generate anonymous statistical data to help authorities anticipate future coronavirus outbreaks.
Read more at: The Verge
Human-Inspired Learning Makes AI More Accurate
When an AI algorithm for image classification frequently misidentifies an object, the general assumption is that it hasn't been trained on enough data. However, new methods inspired on how children learn, by classifying things in stages and getting more granular in terms of labels as it progresses, has proven to outperform conventional methods by as much as 7% using the same training data.
Read more at: MIT Tech Review
AI to Streamline Assembly Lines
Invisible AI, an AI startup that makes self-contained camera systems with highly optimized algorithms to track people's movements, has developed a system which monitors movements, identifies mistakes and improves safety in assembly lines. There's no code needed to get the system up and running and it's entirely edge-based computer vision.
Read more at: TechCrunch