Eduardo Cerna, April 27, 2020
MIT cuts ties with Chinese AI firm, British spies urged to adopt AI and more...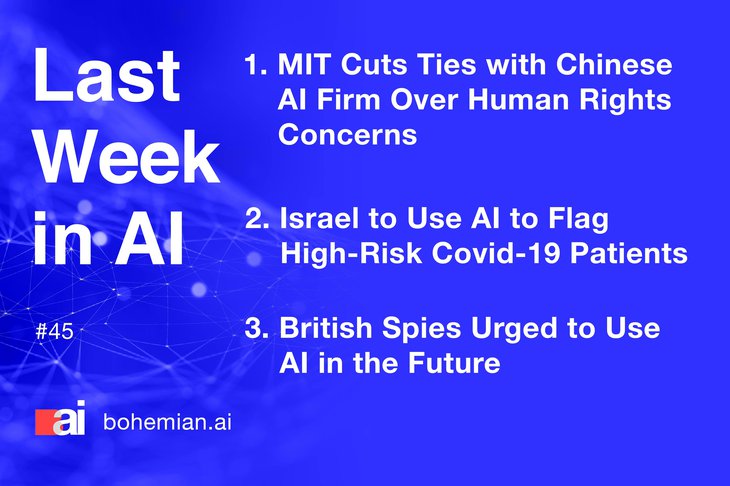 MIT Cuts Ties with Chinese AI Firm Over Human Rights Concerns
Last year, we shared a story concerning the use of AI by the Chinese government to unfairly target the country's Uighur muslim minority. MIT had a five-year partnership agreement with iFlytek, which was recently terminated over its alleged role in the targeting scheme. Senior US officials have warned of the dangers of collaborating with Chinese companies.
Read more at: WIRED
Israel to Use AI to Flag High-Risk Covid-19 Patients
One of Israel's largest health organizations is using AI to analyze the data of the over two million people it covers to identify who might be most at risk to develop complications from covid-19 and require urgent treatment. The system looks at various factors such as age, BMI, heart conditions or diabetes.
Read more at: MIT Tech Review
British Spies Urged to Use AI in the Future
The Royal United Services Institute (Rusi) has issued a report that outlines the need for British intelligence to start adopting AI tools in order to counteract attacks from adversaries who will "undoubtedly" try to use AI to attack the UK. The attacks could be in the form of deepfakes in order to manipulate public opinion and elections, or to mutate malware for cyber-attacks, among others
Read more at: BBC