Eduardo Cerna, April 20, 2020
#AI to keep proper distance between coworkers, MIT reports social distancing working, catastrophe to ensue if quarantine lifted early, and more...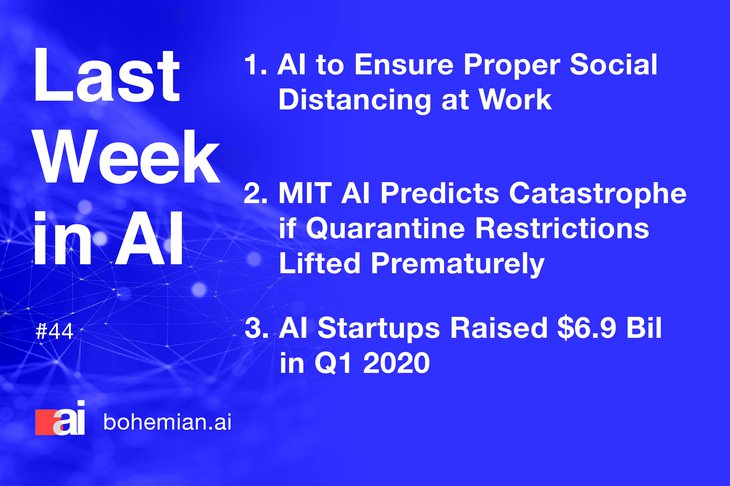 AI to Ensure Proper Social Distancing at Work
Landing AI, Andrew Ng's AI startup, has developed a tool that issues an alert whenever people aren't maintaining sufficient distance between each other. The tool is to be used at factories and can be easily integrated into existing security camera systems. You can check a visualization of how the system works by following the link below.
Read more at: MIT Tech Review
MIT AI Predicts Catastrophe if Quarantine Restrictions Lifted Prematurely
A new model developed by researchers at MIT predicts that the number of coronavirus cases in some of the hardest-hit countries like the US and Italy, will see a plateau this week or the next. However, relaxing quarantine measures will lead to an exponential explosion and will nullify previous efforts.
Read more at:The Next Web
AI Startups Raised $6.9 Billion in Q1 2020
285 AI startups in the U.S. raised $6.9 billion in Q1 of 2020, according to data from the National Venture Capital Association, outpacing the overall venture capital market. At this pace, AI funding would easily beat last year's total which capped at $19 billion, although funding is expected to considerably stall due to effects of the coronavirus pandemic.
Read more at: Venture Beat