Eduardo Cerna, March 9, 2020
A new AI chip for better computer vision, Facebook uses AI to spot fake accounts and more...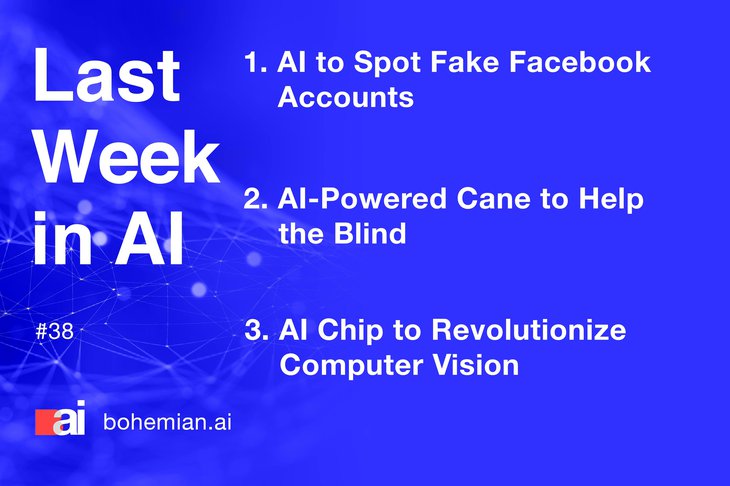 AI to Spot Fake Facebook Accounts
Fake accounts on the social media platform are a growing issue, with the company reportedly closing down over 2 billion accounts per quarter in 2019. Using a technique called Deep Entity Classification, Facebook is able to differentiate fake and real users by their connection patterns across the network.
Read more at: MIT Tech Review
AI-Powered Cane to Help the Blind
An accident inspired Kursat Ceylan, who is blind, to develop WeWalk, a cane equipped with artificial intelligence (AI), that detects objects above chest level and pairs with apps including Google Maps and Amazon's Alexa, so the user can ask questions.
Read more at: BBC
AI Chip to Revolutionize Computer Vision
Researchers have developed a new type of artificial eye that can make sense of its environment in a matter of nanoseconds, dwarfing current chip capabilities. While the chip cannot currently deal with much more than blocky 3x3 images, researchers argue that scaling the neural network up to much larger sizes would be straightforward.
Read more at: MIT News