Eduardo Cerna, Jan. 7, 2020
AI shows promise in detecting breast cancer, the US limits AI tech exports and more...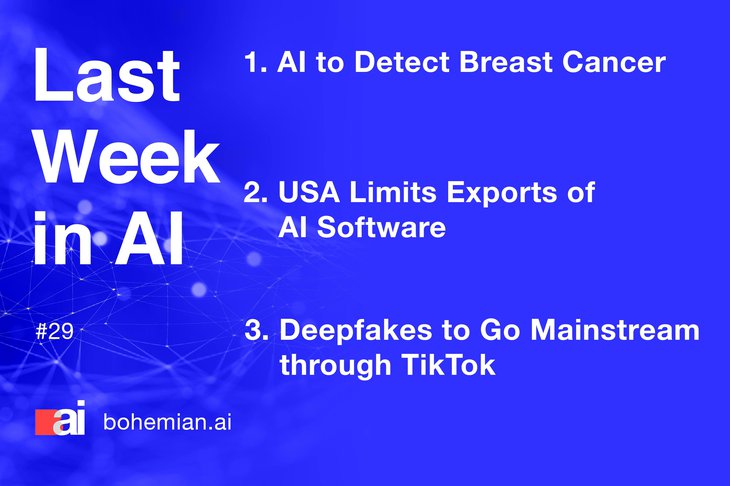 AI to Detect Breast Cancer
A novel system for detecting breast cancer, developed by researchers at Google's health branch, was able to surpass radiologists at making a correct diagnosis under certain scenarios. The system produced a 9.4% reduction in false negatives and provided a lowering of 5.7% in false positives.
Read more at:The New York Times
USA Limits Exports of AI Software
In an effort to keep rival powers like China or Russia from getting a hold on AI software, the United States has put forward measures that prevent sending certain information overseas. The rule applies for geospatial imagery and a license is required for sending such information abroad, with Canada being the sole exception.
Read more at: Reuters

Deepfakes to Go Mainstream through TikTok
Several reports claim that the popular video sharing app TikTok has buried some code that could be used for creating deepfake videos. Some argue that instead of spreading misinformation, the feature could be used to raise awareness for people not to believe everything they see online.
Read more at: TechCrunch