Eduardo Cerna, Dec. 30, 2019
Facial recognition systems found to be racist, #AI could help us understand animals and more...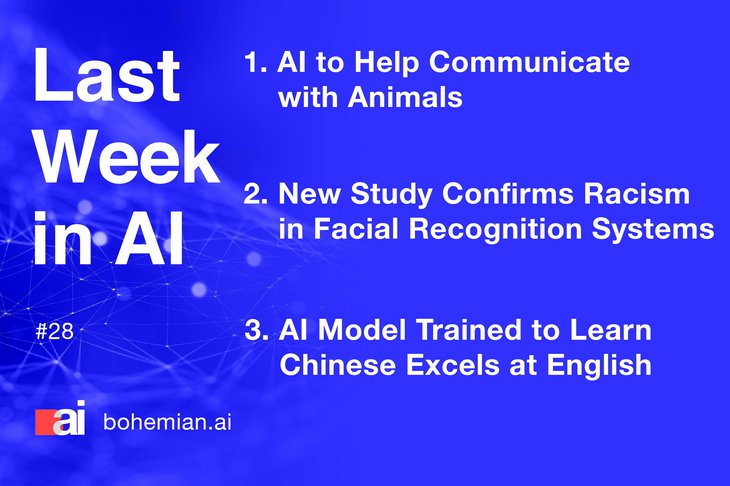 AI to Help Communicate with Animals
Artificial Intelligence has helped researchers decode lost ancient languages and now similar techniques are being used to decipher communication in the animal kingdom. Researchers argue that communication among whales, for example, could carry similar meaning vectors as the ones found in human language and are hoping that we could learn to decipher some meaning from whale songs.
Read more at: WIRED
New Study Confirms Racism in Facial Recognition Systems
A new study carried out by the US government has found that most of the 200 face recognition algorithms evaluated showed bias against minorities for flagging false positives. This means that non-white people were more likely to be falsely accused of committing a crime. The findings call into question whether the systems should still be used.
Read more at: MIT Tech Review
AI Model Trained to Learn Chinese Excels at English
Chinese giant Baidu recently dethroned Google and Microsoft at the GLUE language benchmark - a metric for how well human language is understood. What stands out about the achievement is that the model was originally trained to learn Chinese, not English.
Read more at: QUARTZ