Eduardo Cerna, Dec. 16, 2019
Facebook has answers for touchy holiday questions, new AI report published and more...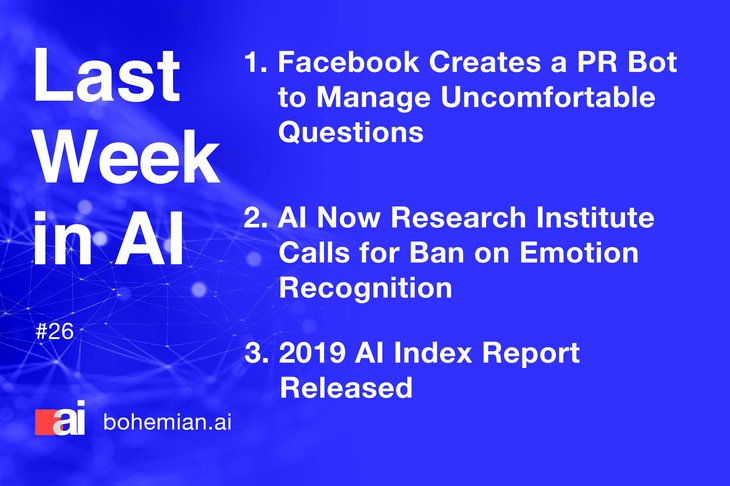 Facebook Creates a PR Bot to Manage Uncomfortable Questions
Due to Facebook's several appearances on news headlines over the years, the company's employees often face questions from friends and family over delicate company matters. This led to the creation of the Liam bot, an AI-powered bot which provides guidance to employees on how to answer questions about data privacy or even hate speech.
Read more at: The New York Times
Read more at: MIT Tech Review
AI Now Research Institute Calls for Ban on Emotion Recognition
Despite there being little evidence to support that our emotions can actually be read and recognized by machines, the renowned AI Now research institute in New York is calling for a complete ban on the technology since they claim it can amplify race and gender disparities.
2019 AI Index Report Released
The third edition of the annual AI Index report has just been released, confirming the continuation of recent trends but also offering some interesting findings: since 1998, the number of AI papers has increased by 300%, the US is still AI's global leader and the most funded AI application was self-driving vehicles, receiving almost 8 billion dollars.
Read more at: The Verge