Eduardo Cerna, Nov. 18, 2019
AI watchdog at Nasdaq, Microsoft brings new AI chips to the cloud and more...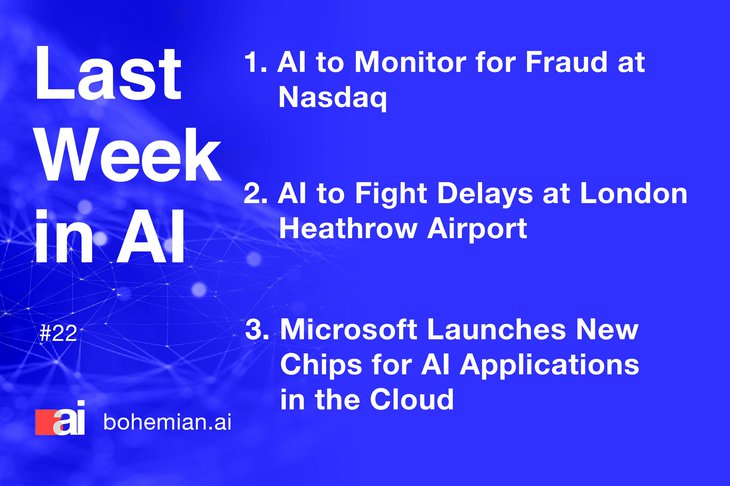 AI to Monitor for Fraud at Nasdaq
17.5 million trades are made per day on the Nasdaq stock exchange and they need to be constantly monitored for suspicious activity. Now, human monitors are being aided by a new deep learning system which is meant to be more accurate than current rule-based software and which will be able to improve over time.
Read more at: MIT Tech Review
AI to Fight Delays at London Heathrow Airport
British Airways has introduced a novel AI system as part of its "airside operation" in London's biggest airport. The AI is meant to aid in monitoring the checks for an aircraft before departure through cameras installed on premises which compare footage of what is happening with what is proposed on the schedule. If the system detects an anomaly, an alert is sent to the manager in order to avoid potential delays.
Read more at: CNBC


Microsoft Launches New Chips for AI Applications in the Cloud
In partnership with Graphcore, a startup that develops chips meant to make AI computations faster, Microsoft has launched a new kind of AI processor to its Azure cloud services in an attempt to gain an advantage over rivals Google and Amazon.
Read more at: WIRED