Eduardo Cerna, Sept. 2, 2019
AI helps uncover hidden works of art, criminals use AI to clone your voice and more...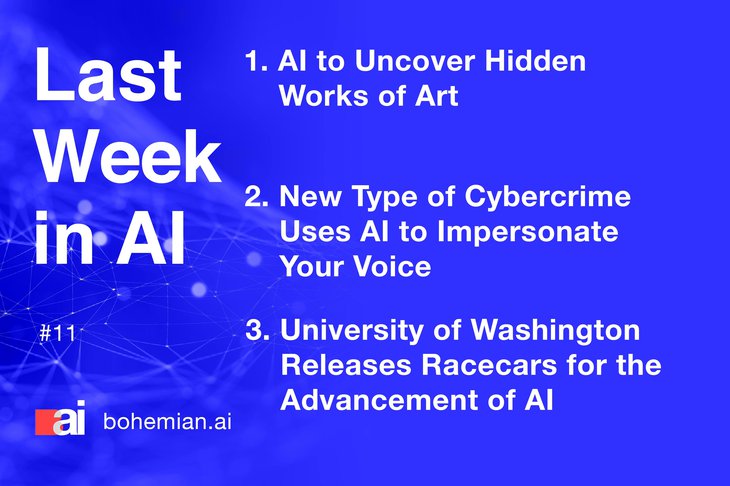 AI to Uncover Hidden Works of Art
It is no secret to art historians and fine art restorers that great art masters used to often reuse canvases and paint over previous work. Researchers from the National Gallery, Duke University and UCL used a newly developed algorithm to X-ray images of the famous Ghent altarpiece and effectively separating the new artworks from the old.
Read more at: The Telegraph
New Type of Cybercrime Uses AI to Impersonate Your Voice
Cyber criminals used an AI software tool to impersonate the voice of an executive in Germany in order to convince him to transfer almost a quarter million dollars. The voice was so convincing that the executive was able to distinguish the particular accent and intonations of the impersonated caller.
Read more at: QUARTZ


University of Washington Releases Racecars for the Advancement of AI Research
In an effort to make AI research more accessible to everyone and test the robustness of AI models in hardware platforms, the University of Washington has released the MuSHR platform, which uses off-the-shelf and 3D printed parts in order to build a racecar with advanced sensing and computational capabilities at a fraction of the cost of existing platforms.
Read more at: Washington University News