Eduardo Cerna, June 17, 2019
Carbon emissions from AI training, making deepfakes is easier than ever and more...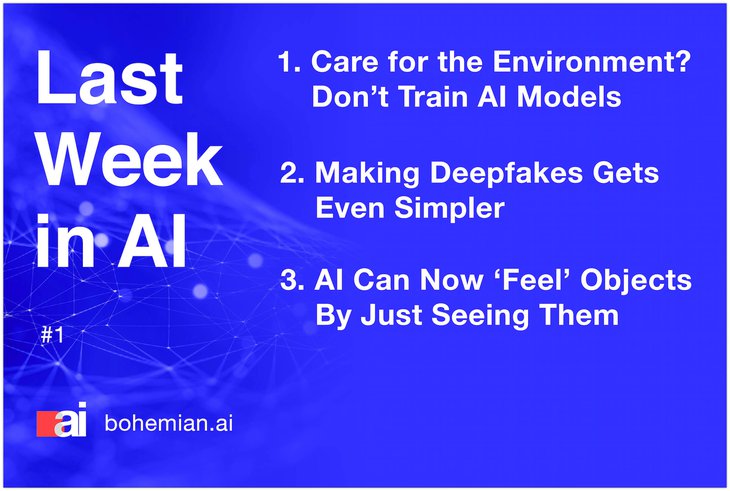 Care for the Environment? Don't Train AI Models
Carbon emissions are usually associated with burning fossil fuels or coal. However, recent research shows that performing complex computational tasks can be just as bad.
Read more at: MIT Tech Review
Making Deepfakes Gets Even Simpler
We've come a long way since that Obama deepfake video. While producing something similar back then required some rather advanced coding skills, advancements in AI have made the process as easy as just typing what you want the subject to say.
Read more at: The Verge


AI Can Now 'Feel' Objects by Just Seeing Them
Researchers at MIT have developed an AI that can predict what an object might feel like just by analyzing images of it.
Read more at: The Next Web